Wild Flower – The True Story of a Romanian Girl in Africa
At the tender age of 11 Geanina is asked to choose between her white family and a stranger, who is a black diplomat from Africa. Her choices send her spiraling down towards initiation into a secret society where girls have to undergo female genital mutilation – FGM. While in Africa, Nigeria teaches her how to be rebellious , Sierra Leone tests her courage and America presents her an opportunity.
Will Geanina fight or will she surrender?
Author – Nina Smart

Nina Smart was born in communist Romania and spent her teenage years in West Africa. Following a terrifying life-changing experience she immigrated to the United States of America in 1992.
An accomplished fashion designer for America's favorite doll, Nina uses her talents to transform lives. In 2004 she founded SWF International, an NGO that works in non-violent ways to eradicate female genital mutilation- FGM – in Sierra Leone. Nina received her Ph. D. in Sociology from the University of California at Irvine. Her Romanian and English poems are published in the first and seventh volume of Simbioze Lirice. The recipient of several prestigious international awards for her humanitarian work, Dr. Smart, named 2016 Woman of the Year for Nonprofit by Senator Mendoza of California, travels the world to raise awareness about FGM and to present effective solutions on how to stop this human rights violation.  She lives in Los Angeles with her family.
You can read more about Nina Here
Laurel Airica is a Los Angeles –based freelance writer and English Language linguist who has spent a lifetime exploring the means by which the World is fashioned from the Word. She shares her discoveries through articles, books, workshops and performances of WordMagic: An Enchanted Literary Entertainment. Laurel is also a communications consultant/editor for people and projects with the potential to make a positive difference in the world.
You can read more about Laurel HERE
Rubén G. Rumbaut is Professor of Sociology at the University of California, Irvine. A native of Havana, Cuba, he has directed seminal empirical studies of immigrants and refugees in the United States. Dr. Rumbaut has lectured widely throughout North America, Europe and Asia on international migration issues, and testified before the U.S. Congress and hearings on comprehensive immigration reform. You can read more about Dr. Rumbaut HERE
Tom Spencer-Walters is Professor and Director of Writing in the Africana Studies Department at California State University, Northridge. He co-chairs the University Writing Council at the same institution. He was a Fulbright Senior Scholar at the University of Fort Hare in South Africa, and a Visiting Professor in the Department of African Languages and Literature at the University of Zimbabwe. He has written extensively about Krio language and cuture and published several books.
You can read more about Dr. Spencer-Walters HERE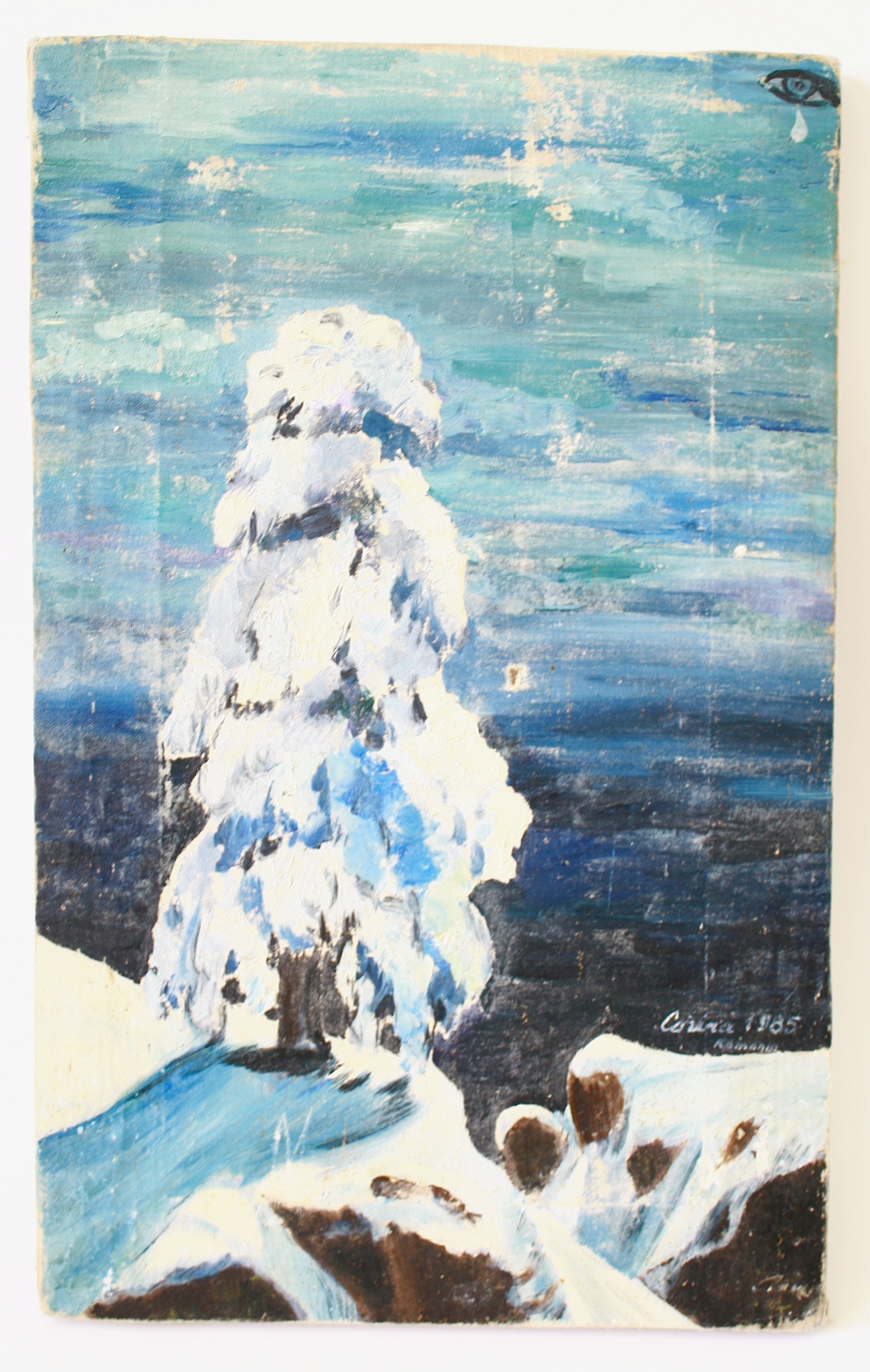 BRADUL – The Pine Tree
This painting provided much needed inspiration at a critical time. Enjoy reading about it in the book!
The Author donates part of the profits made from sales of this book and from all her speaking engagements towards projects  that break the silence on FGM.